Students may submit documents using this Support Website via Web Case, fax documents to 804-594-1630, email documents to financialaid@jtcc.edu, or hand deliver them to the Financial Aid Office at the Chester or Midlothian campuses.
New! Forms can completed on-line or attached directly to your Student Center To Do List. System enhancements introduced in 2018 allow you to submit verification requirements for your FAFSA using this method.
Please note, these particular documents must be submitted in person.
Citizenship documents

Identity and Educational Purpose Statement
Submit documents via Web Case by following the steps below:
Step 1. Access and sign into your Self Help Portal at mysupport.jtcc.edu
Step 2. Once you've signed in, click "Create Case" on the top right.
Step 3. You will then see the pop-up window below:
(A screenshot is provided below of the pop-up window that will appear)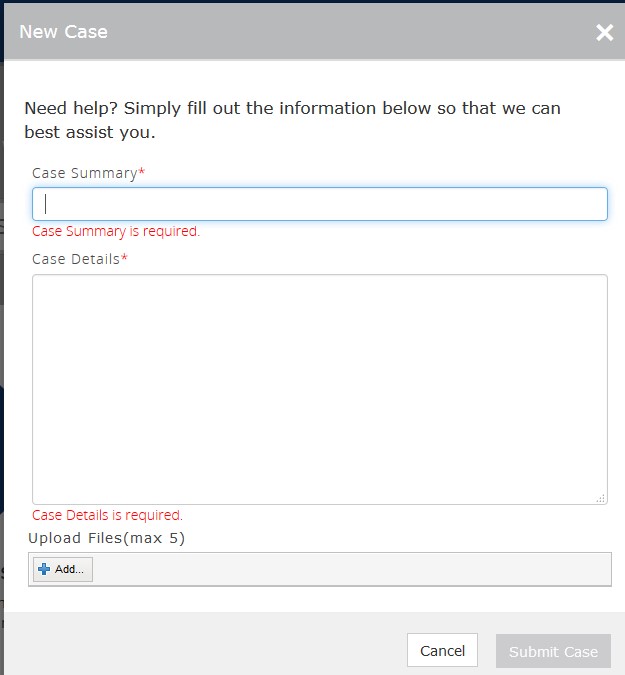 Step 4. Add the necessary documents (Maximum of 5 per ticket) and submit for processing.